APCO Worldwide Names New Members to Board of Directors
New members bring extensive corporate management experience to guide further growth
Washington (July 20, 2017) – APCO Worldwide, the world's largest women- and employee-owned global communication consultancy, has added two new members to its board of directors, according to APCO's founder and executive chairman, Margery Kraus.
Marcia Page, executive chair of Värde Partners, and Peter Milton Sommerhauser, founding partner at Wing Capital Group, have joined APCO founder and executive chairman Margery Kraus, CEO Brad Staples, and Joseph Zimmel, former managing director at Goldman, Sachs and Co., as members of the board.
"We're excited to welcome Marcia and Peter our board of directors," said Kraus. "Their combined over 70 years of experience in business strategy, investment, operations and growth will be an invaluable addition, as we look to continue to move forward and grow the firm. Their counsel and insights are widely sought after by myriad of businesses and we are delighted they are joining APCO's board."
Earlier this month, APCO reaffirmed its commitment to independence through a buyout of previous minority shareholders with the support of Citibank and Monroe Capital, and added four dynamic new leaders to its Global Leadership Team.
Biographies of APCO's new board members can be found below:
Marcia L. Page
Marcia Page, member of the board at APCO Worldwide, is executive chair of Värde Partners, a global alternative investment firm with $12 billion in assets under management that she cofounded in 1993. Ms. Page is a partner at the firm, chairs the Partner Committee and is a member of the firm's Investment Committee.
As a founder, Ms. Page has overseen every aspect of Värde's growth. She transitioned from co-chief executive officer and co-chief investment officer to executive chair in 2016. Prior to founding Värde, Ms. Page served as vice president of EBF & Associates, an alternative investment firm. There, she helped establish Merced Partners, an investment partnership. Prior to EBF & Associates, she traded distressed and high yield bonds and managed fixed income portfolios at Cargill.
Ms. Page graduated from Gustavus Adolphus College, Minnesota with a Bachelor of Arts in Economics, and received an MBA from the University of Minnesota's Carlson School of Management. Marcia serves on the Board of Trustees of Gustavus Adolphus College and on the Board of Overseers of the Carlson School of Management. She serves on several private company boards and investment committees and is a member of The Committee of 200.
Peter Milton Sommerhauser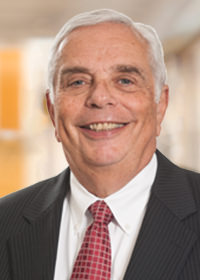 Peter Milton Sommerhauser, board member at APCO Worldwide, is a founding partner at Wing Capital Group and a shareholder of Godfrey & Kahn, S.C.'s Corporate Practice in Milwaukee. He specializes in mergers and acquisitions, leveraged buyouts, business succession and the structure of business financing for private and public businesses and their executives. He has been an attorney at Godfrey & Kahn S.C. law firm since 1969.
Mr. Sommerhauser provides overall business and financial advice and planning to corporations, executives and owners. In addition, he has handled numerous acquisitions, ranging from management-leveraged buyouts to the acquisition and sale of publicly traded entities. He serves on the boards of directors of several private company boards, and has previously served on a number of public boards.
Mr. Sommerhauser holds a Juris Doctor from Northwestern University School of Law and master's and bachelor's degrees in Economics from University of Nebraska. He is admitted to practice in Nebraska and Wisconsin.
APCO's new board members will join a strong leadership team which can be found on our website, here.