APCO Worldwide Announces Expanded Parental Leave Policy
New policy allows employees to take up to three months fully paid leave
WASHINGTON, D.C. – APCO Worldwide, the world's largest women and employee-owned global communication consultancy, has expanded its North America paid parental leave policy to three months, announced Founder and Executive Chairman, Margery Kraus.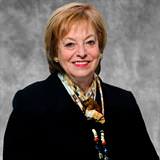 "As someone who started this firm as a working mother with three children, I have always believed that the best employees are the ones who know that their employer is a true partner in their growth and development at work, and a supporter of the times of personal stress they encounter as they balance the demands of their growing families with the opportunities of growing their career," said Kraus. "We have tried to prove that through words and deeds for more than three decades.  Today as we renew our commitment to our independence and our corporate values, APCO has an opportunity to take this one step further. We are proud that our first major announcement after announcing the acquisition of new capital for growth is this commitment to our people, and look forward to continue making APCO an employer of choice in the years to come. We know having the best people is the best way to assure continued high quality service to our clients."
Throughout its history, APCO has regularly won 'best place to work' awards, including being named the 'Best EMEA Network to Work For' and one of the top North American large agencies to work for by The Holmes Report in 2017.
"To do the best work, you need the best people. To attract the best people, especially in a consulting environment where there are often intense pressures, it's important to do what we can to help create a good quality of work-life balance," said APCO's newly hired Chief Talent Officer, Agnieszka Yank. "The response from our staff has been overwhelmingly positive, and we are so proud to offer this important benefit."
APCO's expanded parental leave policy is part of a complete set of employee benefits and programs that includes the APCO Global Exchange Program, which allows staff to experience different parts of the APCO global network, and a full-time global mobility coordinator who is tasked with helping staff move between global markets. APCO also offers a robust on-boarding program, The APCO Academy, and a wide range of learning and development resources for our global staff.
In addition to APCO's wide-ranging benefits, APCO has also invested in technology to help our people better connect and manage their work experience by offering the latest technology-enhanced resources including a cutting-edge distance learning platform and a full-time learning and development team, as well as access to Zoom communications and Facebook's new Workplace platform.
"We continue to take on the toughest assignments in the most challenging markets throughout the world," said Kraus. "We are proud of the diverse, dynamic people who do that work every day, and believe these investments improve both the quality of life and the increased capacity to do the best of class work."  We will continue to explore ways to become a model workplace for the future.