APCO Expands its EU Competition Practice
Brussels (May 12, 2017) – Pablo Asbo, an EU competition expert with more than 15 years of experience, joins APCO Worldwide, announced Claire Boussagol, managing director of APCO's Brussels office and chairman of Europe.
Asbo will serve as a director in APCO's Brussels office, as part of the consultancy's growing global competition practice, which is co-led out of Brussels by executive director, Richard Bullard.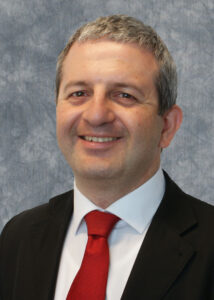 "Our competition practice has played a significant role in the recent growth of our office in Brussels," said Boussagol.  "Pablo brings outstanding experience in competition policy and regulatory consulting across a range of business sectors, gained in both the private sector and at the European Commission.  His merger and antitrust experience will be a real asset to our roster of clients in this field from across a range of sectors."
"I am very enthusiastic about joining APCO's thriving Brussels office and to be part of their impressive global team of experts in the competition and anti-trust field," said Asbo. "The team is working on some fascinating and high profile cases, with a strong transatlantic element. I look forward to offering APCO's clients the benefits of my expertise."
Before joining APCO, Asbo was a director in the competition team at Cabinet DN, a Brussels-based consultancy.  Previously he spent more than four years as director of the competition practice at Avisa Partners, where he provided strategic advice to companies on mergers & acquisitions, antitrust and cartel investigations from a public affairs and regulatory perspective.
Prior to his time at Avisa Partners, Asbo served for nearly six years as a legal advisor in the Directorate-General for Competition (DG COMP) at the European Commission.  There, he worked in both antitrust investigations, and at the Merger Network, dealing with many Phase I and Phase II cases, including overseeing the application of remedies and infringement cases. His areas of expertise at DG COMP included postal and telecoms, as well as mergers in the energy, chemicals, food, transport and ICT sectors.
Asbo holds an LLM in International and European Law from both Maastricht University andthe University of Nottingham, as well as a Certificate in European Law from the European University Institute.  He is a qualified lawyer, having obtained his degree in law from the Catholic University of Uruguay.  Asbo is a native Spanish speaker, who is also fluent in English andFrench, with a working knowledge of Italian.
Asbo joins APCO's global team of competition and anti-trust experts, which includes Richard Bullard, executive director and global mergers, antitrust & competition practice lead based in Brussels; Jeff Zelkowitz, senior director and global financial practice leader based in APCO's New York office; and Bruce Fu, a director in the investment and government relations practice in APCO's Beijing office.