Understanding and Tackling Voter Suppression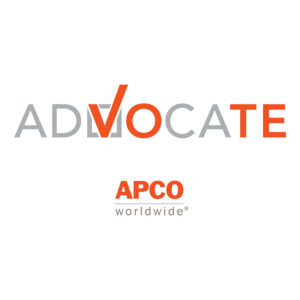 Voting remains the singular opportunity for all eligible Americans to take part in our democracy. This is our fundamental right—to be politically involved, stay informed of the issues and advocate for what we believe individually and collectively. It should be the easiest, surefire way to participate. It is disheartening to see in recent years, and today, that this is even a question.
Following the U.S. Supreme Court's decision in Shelby County v. Holder in 2013 to strike down provisions within the Voting Rights Act of 1965 that eliminated federal oversight of jurisdictions with histories of discrimination and voter suppression, we have seen a steady increase in voter ID laws, voter purges and the closing of almost 1,700 polling places across 13 states. A Bipartisan Policy Center study also found that minority and lower-income communities faced longer wait times to cast their ballots. Given that the administration of elections rests completely with local and state entities, the patchwork response to voting access will vary greatly depending on the racial and socio-economic makeup of the community you live in.
A recent Axios-Ipsos poll confirmed deep skepticism from people of color on access to voting. Almost 25% of Black Americans reported experiencing some irregularity when voting, with the most common issue being waiting in lines longer than one hour to vote—likely also highlighting the divide between urban and rural parts of the country. The poll also found approximately 30 percent of Black, Hispanic and Asian Americans were concerned about physical violence or armed militias at their polling sites. The results give a brief snapshot of the deep-seated impact of perceived voter suppression and disenfranchisement on communities of color.
The best tactic to ensure your vote gets counted—and to combat the potential of voter suppression at the individual level—starts with making a plan to vote safely in the midst of a pandemic, whether in-person or by mail. The push to vote early has already had an effect, as the 2020 early vote has already exceeded the early votes cast in 2016. As more than 51 million people have voted, some election analysts are predicting as many as 150 million will vote this year, the highest turnout rate since 1908.
Many companies are taking the extra steps to encourage their employees to vote. Nonpartisan initiatives, such as Time to Vote (of which APCO Worldwide is a signatory), have served as a vehicle to galvanize Corporate America behind boosting voter participation, with companies such as Twitter, Best Buy, Nike, Lyft and many others shortening their hours, giving employees the day off, or making it a day without meetings. This marks another sign that U.S. businesses feel they have an obligation to their employees and a responsibility to the communities they operate in. But, the next—and more significant—step to watch for is whether these companies will publicly advocate for proactive measures to expand access to voting at the state and local levels, whether through same day voter registration, no-excuse absentee voting, expanded hours for early voting or a holiday for the election.
APCO Alum Prashanth Rajan coauthored this post.