Public health outbreaks are not new, but companies are still caught unprepared. In an effort to help clients better prepare for and manage a communications and business crisis around the coronavirus outbreak and disease epidemics, APCO Worldwide created a dedicated emPOWER simulation for corporate entities.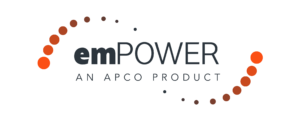 emPOWER is a unique, interactive digital crisis simulation tool that combines virtual crisis role-playing game with advanced analytics and expert analysis, allowing executives to better understand how their organizations will respond during a crisis.
The Outbreak 2020 simulation is designed to help organizations evaluate critical business decisions, play out scenario plans and practice communications around a public health outbreak. With emPOWER, your organization has an opportunity to experience of an evolving crisis and assess situational awareness, leadership, alignment and decision making under extreme pressure.