APCO's Podcasting Platform
In a world saturated with information, clarity is king. With traditional media channels frenetically working to fill small segments of time, the podcast has risen as a prominent platform to share longer, more intimate conversations with engaged audiences around the world. With the number of blog and video channels greatly outnumbering podcasts, podcasting is the medium that allows an organization to cut through the noise and the echo chambers that surround us today.
The podcast is what blogging was at the turn of the century.
Aside from the ubiquity of podcast-enabled devices, the ascent of the podcast is largely due to the fact that they flexibly fit into our busy lives.
Why people listen to podcasts.
Education & Inspiration
Personal Growth
Inspiration
Optimize Time & Provide an Escape
With immediate end-user interaction, regularly published pod or vodcasts help position organizations as thought leaders in their field above the rest.
Public, private and government entities need to find new ways to communicate in this increasingly fractious and hyper competitive era. A podcast can offer you the needed platform to reach those who matter most to your business.
By focusing on an industry-specific topic, you bring your expertise and authority to a world searching for credible voices. Through creating content that informs, educates and can be listened to at any time in any place, you reach stakeholders at their convenience, meaning they can build a deeper relationship with your brand.
With APCO's podcast and vodcast offering, we are driving this medium to new heights. It's not just a stage for audio-only discussion and debate, it's a 360 turnkey solution that offers end-to-end consultancy for both pod and vodcasts (video series), that will drive brand discovery and authority in a competitive landscape. From strategy and visual identity to formatting, structure and distribution, APCO's podcast ecosystem is the holistic, new media experience all in one place: the differentiator in the marketplace.
APCO's podcasts
CommsLife - Powered by APCO Worldwide
For a real demonstration of APCO's podcasting capabilities, subscribe to CommsLife, APCO's podcast featuring conversations with prominent media and communications professionals from around the world discussing the events and trends shaping the way we engage consumers, businesses and governments. Find it on these channels: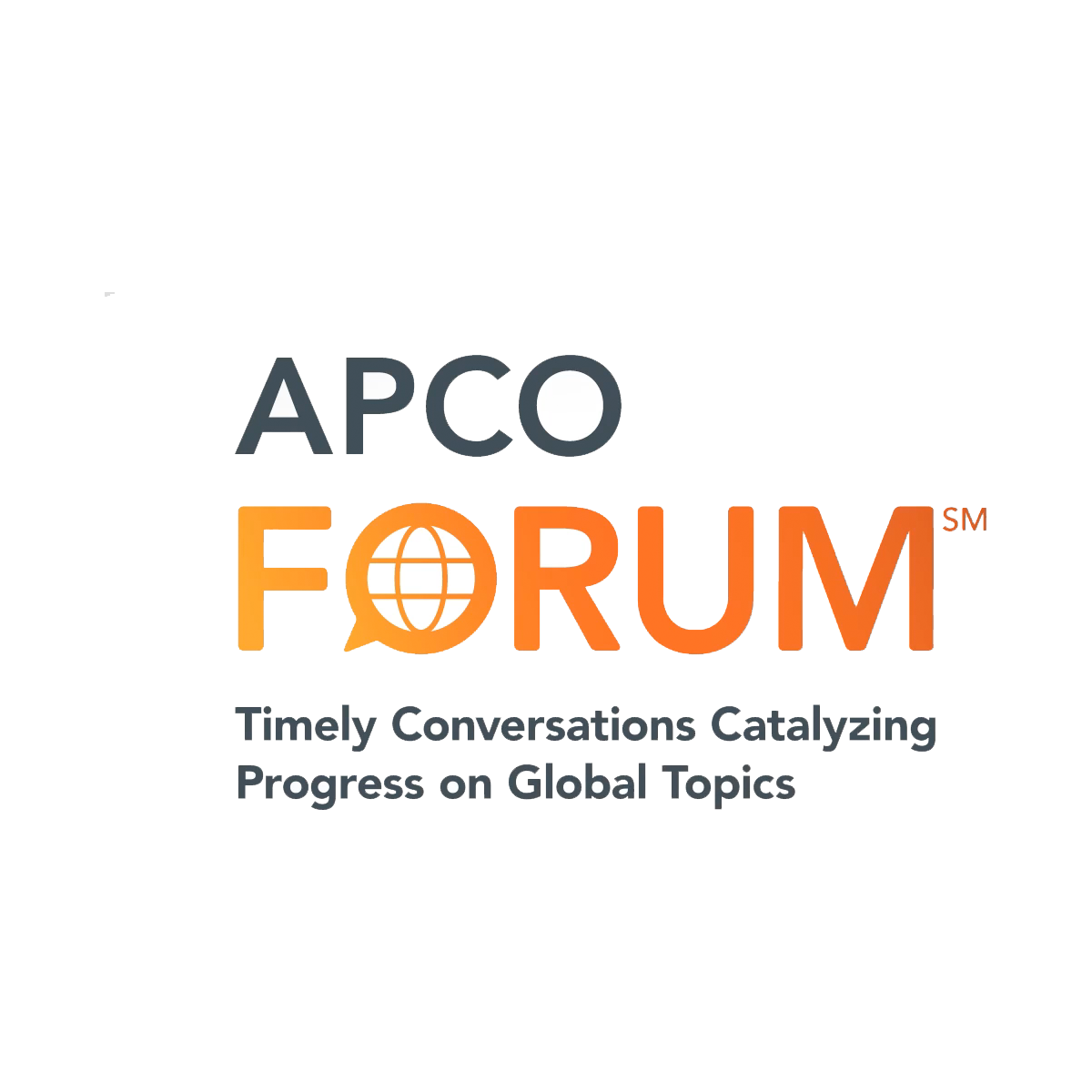 APCO Forum
Our goal—through a series of high-level discussions with leading experts—is to take a closer look at major events like UNGA, COP 26 and WEF and foster a deeper understanding of today's global issues and support organizations to take on leadership roles for the future and become catalysts for progress. For more information on the series, click here and find the podcast on these channels:
APCO Brussels x Health: Back on the Agenda
Health policy is a hot topic—but there's more to talk about than just coronavirus. In this limited series podcast, APCO's Brussels team looks at the European Commission's health priorities—cancer, digital health, access to medicines, and anti-microbial resistance (AMR)—in the wake of COVID-19. With the help of health experts, we'll look at getting these items back on the agenda. Find it on these channels: