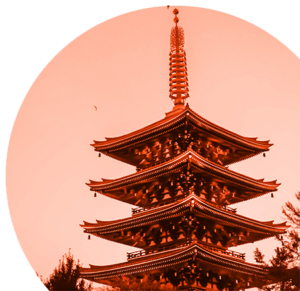 The future of Japan is the future of the developed world. And that future is being defined today.
The coming years will present opportunities for both domestic and multinational corporations to expand out of and break into the Japanese market, and APCO Tokyo is uniquely positioned to help you understand, translate, and address the complex web of challenges and opportunities.
Since its founding in 2014, APCO's Tokyo office has predicted and adapted to the changes that are occurring in Japan. Beyond our office's growth trajectory—now seven times its original headcount and revenue, the Tokyo team is one of the most diverse in APCO's global network, attracting multi-lingual talent who have studied or worked in a dozen countries.
In addition to creating a dynamic office culture and fostering meaningful collaboration with colleagues outside Japan, our international experience and perspectives enable us to deliver unmatched, world-class counsel and service to our clients.
APCO's Tokyo office has extensive experience in the health care, energy, and tech sectors, and is investing to grow in the consumer food and retail space.
In 2019, APCO's Tokyo office was named the Japan PR Consultancy of the Year at the PR Awards Asia. The team's multi-year campaign to promote women's health in Japan received the 2018 Public Affairs Asia Gold Standard Award for Government Relations and the 2019 PR Awards Asia Silver Award for Public Affairs. In 2021, APCO's Tokyo office was named a Best Place to Work in Asia by PRWeek.