TradeMarks 2019: Associations Rising
In recent years, I have heard colleagues and commentators predict the demise of trade associations. A variety of reasons have been offered including:
The diverse set of issues companies face means peers are as often adversaries as allies, putting associations in a difficult position and limiting their public policy effectiveness
Budget pressures are forcing companies to critically evaluate the value they receive and limit the number of associations in which they participate, weakening the member base of associations
The structure and talent at associations inhibiting them from doing their best work for members
My research shows that while trade associations may have their challenges, being an effective policy advocate is not one of them.
APCO's TradeMarks Study, which examines Washington, D.C., policy elites' perceptions of trade association public policy effectiveness, suggests trade association are meeting these challenges head on and serving as effective advocates for their members. Our 2019 study among 321 congressional staffers, executive branch personnel and private sector executives working in policy and communications roles reveals the highest overall TradeMarks Index (TMI) score—APCO's policy effectiveness score—since the survey began in 2013 and the third consecutive year the overall TMI score has improved from the previous year. The 2019 aggregate 66.3 (on a 0-100 scale) is 1.3 points higher than last year's 65.0 and 1.1 points higher than the previous high of 65.2 recorded in 2015.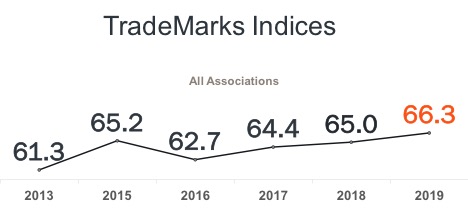 One reason for the improved effectiveness is that performance in 2019 is meeting expectations on 10 of the 15 characteristics in our survey. Our study has noted in the past associations were having issues building, running, sustaining and participating in coalitions as member companies started to band together with peers and organizations external to their industry in ad hoc coalitions outside of the traditional association structure. Now, many associations are embracing this flexibility and providing additional guidance and infrastructure to improve performance on this key measure of public policy effectiveness. This year's study shows performance on coalition building is now aligned with policy elites' expectations.
Associations are perceived to be getting results in several other areas, including the two most impactful characteristics: having effective lobbying representation and building direct relationships with policymakers, and working effectively across the executive, legislative and regulatory branches. In addition, associations are collectively over-performing on protecting the industries they represent.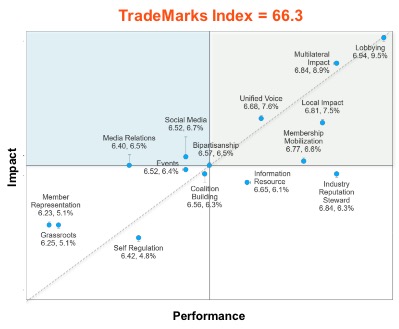 In speaking with leaders at the top-performing associations in our study we have identified several factors that have contributed to their public policy success:
Evaluating member needs and priorities to develop the story you want policy elites to know;
Being agile and adapting strategy to match the political environment;
Investing in relationships, leveraging the ones they have established and building those they don't currently have or which may not be as strong;
Mapping out scenarios and making contingency plans to promote smarter decision making and improve stakeholder engagement; and,
Being prepared to act decisively when opportunities arise and remaining vigilant in defense of their members' interests.
Looking forward, we expect the 2020 landscape to remain demanding as the Democratic majority in the House looks to retain control, the Trump administration seeks to hold onto the White House and only required legislation moves before election day. We're confident associations will be fully engaged, shaping policy and engaging their members to make a difference.
For more information about the TradeMarks study, visit /work/proprietary-tools/trademarks/.